Sometimes working sometimes not … Might it be due to VT100 terminal mode ?
I found this:
In the PuTTY Configuration window, on the left, under the Terminal category, click Keyboard. Then, on the right, under "The Backspace key", make sure Control-? (127) is selected, and then close the PuTTY Configuration window. Note: In Emacs, pressing the Backspace (or delete ) key will open Emacs Help.
Hi Ian, had it already activated as you can see, still no backspace on terminal … just a "ding" sound on each backspace key press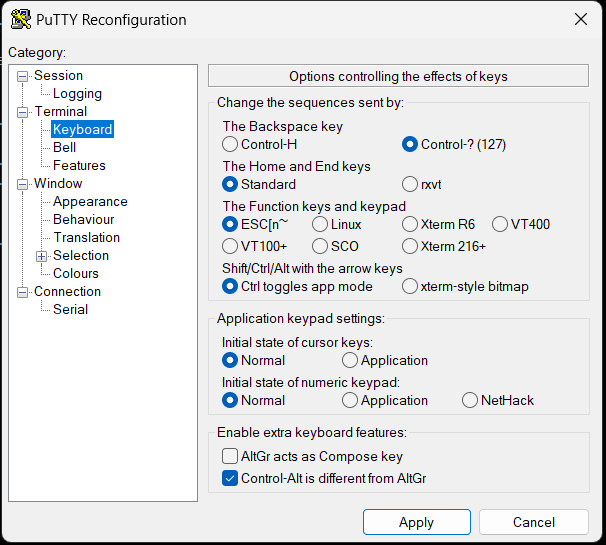 "Control + H" setting works just fine for PUTTY and VT100 ! Case closed !
Thanks for the update. I will add this to the manual.