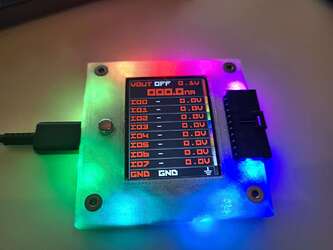 Friday we passed FCC compliance testing on Bus Pirate 5 REV 8. That means we can start selling some hardware.
We have a handful of assembled boards from the prototype production run. I'd really like to get them out to anyone who is interested in poking around the code. They'll probably be in the Dirty PCBs store early this week, but you can contact me about one as well.
Monday is a US holiday, but we're going to be busy here.
Update the docs site to v1
Final check on packaging materials/order prints
Arrange the genuine sticker stuff - get special materials sent to the manufacturer
Verify the final SLA enclosure test and open the mold
Purchase parts for the second prototype production batch
Begin various kitting (Probe cable, Aux cables, enclosure 3DPIY kit)
I'm probably forgetting something, but that's a start.