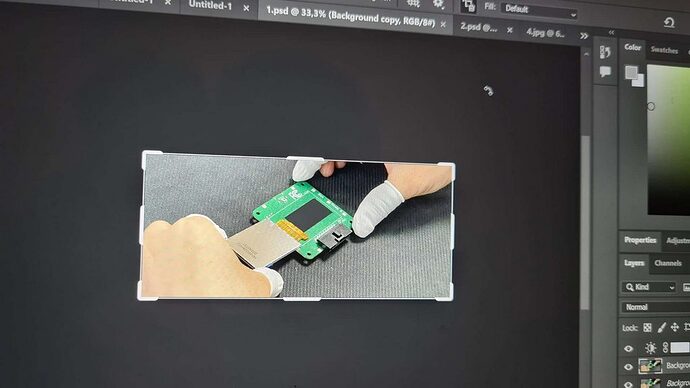 We're Assembling Bus Pirate 5 and writing the Final Assembly documentation at the same time.
After years of questionable jokes about finger cots when we walked by them in the market, we finally had a reason to buy a bag.
In this step we put 2cm of 3M 9448A double sided tape over the LCD flex PCB, then gently bend the display into place and secure it. The finger cots keep the LCDs pristine and free of fingerprints.