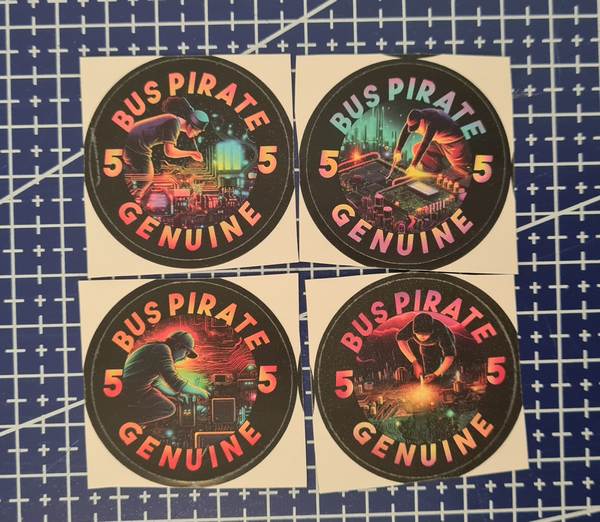 Most Bus Pirates have a scratch and sniff sticker! Rub the sticker and it should invoke themes of soldering (well, ozone) and freshly painted factory floors in that very specific green color. The sticker people have a list of scents (coffee, cherry, etc), but we wanted custom!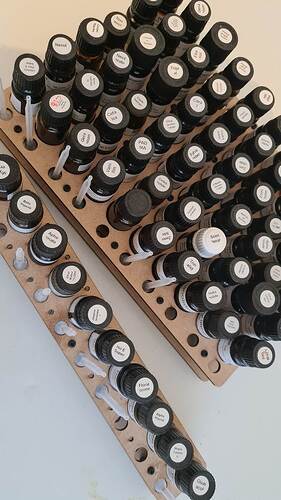 After a scent workshop at @mediamatic I set about making the bus pirate 5 scent with raw perfumery molecules. We ordered production materials from a company in Shanghai that promised to mix the formula. They didn't, and just sent the individual components, but the sticker factory was willing to do the mixing for us.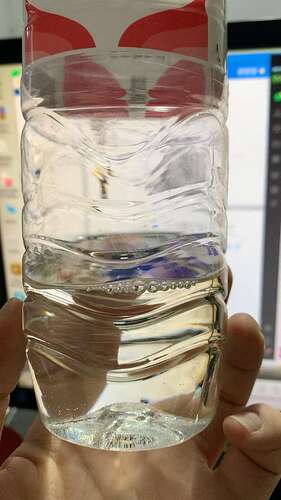 There was a little misunderstanding - they need "pure oil", which I understood as undiluted molecules. Instead, they need a thick oily consistency. Caprylic capric triglyceride, common in cosmetics, thickened it enough for the encapsulation process.
The microencapsulated scent is then glued to the stickers. 120g of scent material is enough to coat 20k stickers. I asked about doing hologram scratch and sniff, but the factory said that the scent material usually etches holographic foil. Is your Bus Pirate 5 genuine? Just perform a GCMS analysis of the sticker to find out!